ICACM 2019 Keynote & Plenary Speakers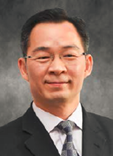 Prof. Alan Lau
Pro-Vice-Chancellor (Research Performance and Development)
Swinburne University of Technology, Australia
Biography: Professor Lau is Pro-Vice-Chancellor (Research Performance and Development) of Swinburne University of Technology, Australia since April 2016. Prior to this appointment, he was appointed as Alex Wong/Gigi Wong Professor in Product Design Engineering and Associate Dean (Industrial Relation) in the Faculty of Engineering of the Hong Kong Polytechnic University. Professor Lau has received numerous research and teaching awards since 2002. His published articles have received citations over 11,000 times with the h-index of 50 (web of science is > 4800 with h-index of 33). He was appointed as World Class University Professor by the Ministry of Education, Korea. He is an Academician of the European Academy of Science and Arts and a Fellow of many professional organizations. He is now also the International Vice President of the Institution of Mechanical Engineers (IMechE) (The first non-UK member is elected as Vice President in IMechE's history) and Independent Non-executive Director of King's Flair International (Holdings) Limited.
Title of Speech: Recent Research Development in Fibre Reinforced Polymer Composites for Engineering Applications
Abstract: Since the early of 50's century, carbon fibre reinforced polymer composites have always attracted much attention by the engineering industry owing to their high specific strength-to-weight ratio, ease for producing products with a complex shape by one-stop moulding process, non-corrosive properties and their embedability for placing tiny sensors and actuators to make them multifunction-able and self-defect detectable. However, in the early stage, the price of fibre was a major concern, which restricted the development of this high-strength material only in military and space applications. Until recently, technologies for mass production of these composites have become mature, which greatly lower the prices, to an acceptable limit. Therefore, many industries have started adopting them for both high-end and low-end products. For examples, the use of carbon fibre composites to strengthen civil infrastructures to prolong their service life, or to replace old structures, to make them more light and seismic resistance have been found in United States and Japan. The development of new aircraft fuselage and wings by using hybrid composites can greatly reduce their deadweight, which thus also reduce the fuel use to minimize the production of greenhouse gas from the exhaust of engines. Domestic products including sport utilities, interior components of cars and exterior structures of boats are very common to be seen in everywhere. Although the popularity of using composites has increased in recent years, many inherent problems still exist that may affect the safety level of using them for real-life applications. In this lecture, the recent trend of applications of engineered fibre composites will be reviewed and their problems are also highlighted and discussed with audiences.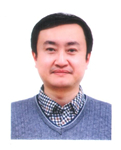 Prof. Lihui Lang
Beihang University, China
Biography: Dr. Prof. Lang Lihui, obtained his Ph.D degree from Harbin Institute of Technology in 1998. He is working now as full professor, scientific committee member of Stamping and Forging Technology, Plasticity Engineering. Mainly focuses on automotive, aircraft and aerospace fields, his team research covers Hydroforming including sheet hydroforming and tube hydroforming, Fiber Metal Laminates Composite, High Temperature/Pressure Forming of powder and Gradient Function/Structure Materials, Powder Technologies, Warm/hot Forming/Hydroforming of Lightweight Materials, High Efficiency Exchanger, KBE system. He has published more than 200 papers in journals, most of which were cited by SCI and EI. One technical book named as Innovative Hydroforming and Warm/Hot Hydroforming was published. Supported by NICHIDAI Die Manufaturing Company Youth Prize. Awarded by the Mechanical Engineering Society of UK for the "Thomas Stephen Prize". Obtained more than 30 patents.
Title of Speech: Innovative Hydroforming highlights: Warm/hot hydroforming of Composite
Abstract: Warm/hot hydroforming can forming some composite based on the uniform liquid pressure, especially for the multi-layer composite or structures. This presentation addressed on the basic theory, key forming technologies and application by forming Fibre Metal Laminates that is more and more popular in the world. Also some simulation results were compared to the experimental results, which shows a reasonable agreement.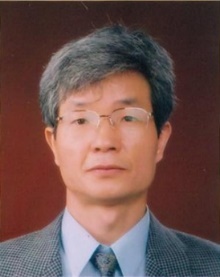 Prof. Yong Suk Yang
Pusan National University, Korea
Biography: Yong Suk Yang is a Professor Emeritus in the Nanoenergy Engineering Department and former Dean of the College of Nanoscience & Nanotechnology, and former Director of the Research Center for Dielectric and Advanced Matter Physics at Pusan National University. He received his BS in physics in 1977 from Sogang University, Seoul, and PhD in solid state physics in 1990 from McGill University, Montreal. He is a faculty member since 1993. He has been carrying out experiments at neutron- and synchrotron radiation- related international facilities, NSLS, APS, SSRL, Oak Ridge (USA), AECL (Canada), SPring8 (Japan), Riso (Denmark), KAERI (Korea). He has published various articles on the phase transitions of structural order-disorder, spin dynamics on low dimensional magnet, glass-crystallization through nucleation and growth, negative thermal expansion. Multiferroics, dielectric relaxation, solid oxide fuel cell, lithium ion battery are also his recent interests. Not only research but he also emphases the importance of education and training. He has taught under and graduate students over 30 different subjects, quantum mechanics, statistics, solid state physics, thin films, electronic properties of materials, thermoelectric, semiconductor, thermal physics, ceramics, dielectrics, modern physics…, during the last 20 years.
Title of Speech: Ex-situ studies of lithium battery cathode Li-Ni-Mn-O
Abstract: There is an increasing demand for improving energy storage systems to extend the use of lithium ion batteries to electric vehicles and smart grid systems. The development of new electrode materials for the next generation of lithium ion batteries requires systematic studies of the structural changes during charge−discharge cycling performance and thermal decomposition. Li−Mn (Co, Fe, Ni)−O compounds are of great interest as cathode materials. The transition metals in the compounds can be replaced or doped with each other or mixed together. To date, Li-Mn-O has been focused on because of its advantages of low cost, environmental sustainability, and high ionic and electronic conductivity with good thermal stability. However, this material shows fading capacity during the operation of charging and discharging, possibly caused by the structural dissolution, an oxidation of electrolyte, an ionic dissolution. One of the techniques to overcome this problem is doping different transition metals on the manganese sites. In this study, we add Ni, and change Li content in Li−Ni-Mn-O (LNMO). The property variation is investigated by using Rietveld refinement with neutron scattering and X-ray measurements. It is found that, as lithium is extracted from LNMO, oxygen reduction also follows. Both the lattice constant of a unit cell and the nearest neighbor bond distances of ions in LNMO continuously decrease with the increase of Li content, indicating that the variation of those parameters are much dependent on the strength of coulomb interactions between ions.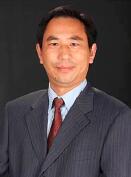 Prof. Tingkai Zhao
Northwestern Polytechnical University, China
Biography: Dr. Tingkai Zhao has accomplished his doctoral degree in Materials Science from Xi'an Jiaotong University and is currently working as a full professor in School of Materials Science and Engineering of Northwestern Polytechnical University (NPU), China. He is the director of NPU-NCP International Joint Research Center on Advanced Nanomaterials & Defects Engineering, and the vice-director of Shaanxi Engineering Laboratory for Graphene New Carbon Materials & Applications. His researcher topics are: the synthesis of graphene, carbon nanotubes (single-wall, multi-wall CNTs and amorphous CNTs), flexible graphite, 2D nanomaterials, the growth mechanism, and applications of carbon nanomaterials in composites, energy conversion (solar cell, supercapacitor and Li-ion batteries), smart device and biosensors. In addition, he has published 2 books, 10 patents and more than 100 academic articles on SCI journals. He was also awarded the first prize of the science and technology of Shaanxi province (2013).
Title of Speech: Preparation and Performance of 3D Graphene/Pine needle-like Iron-Acicular Whisker Composites
Abstract: The improvement of high reflection loss and broad frequency bandwidth for electromagnetic wave absorption materials is a long-term effort. The superb micro-structures of the absorber have significant impact on increasing reflection loss and broadening frequency bandwidth. Herein, we prepared 3D graphene by chemical vapor deposition and then 3D graphene/pine needle-like iron nano-acicular whisker composites were in situ synthesized by an electrochemical deposition process under an electric field using 3D graphene as substrate. The nano-acicular whiskers show different sizes and the mean diameter of the individual iron nano-acicular whiskers was about 150 nm. The saturation magnetization (MS) of the 3D graphene/iron nano-acicular whisker composite was about 42.65 emu g-1 and the coercivity (Hc) was 143 Oe, and it shows good magnetic properties. In the frequency range of 2-18 GHz, the reflection loss value of the graphene/iron nano-acicular whisker composites with a thickness of 2 mm could reach -12.81 dB at 10.95 GHz and the effective absorption bandwidth below -10 dB was 2.16 GHz. The nano-acicular whiskers could effectively improve the electromagnetic wave absorbing properties. The results suggested that the as-prepared graphene/iron nano-acicular whisker nanocomposite showed great potential applications as a new absorber material.